Did you know that nearly half of all Americans aged 30 years or older show signs of gum disease? Or that 1 in 4 adults in the US have an untreated cavity? While everybody wants to have healthy teeth, many people don't understand how to keep their teeth and mouth clean.
That's why we're here to give you 5 easy ways to keep your teeth clean and your smile bright!
Brush at least twice a day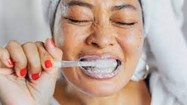 While this is the most obvious part of dental hygiene, it's important to at least brush twice a day if not more. We recommend brushing after every meal to keep your teeth clean and plaque free.
It's also important to brush your entire mouth and not just your teeth as decay can attack the gums as well.
2. Use Floss and Mouthwash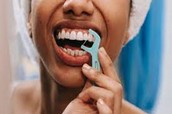 If you've ever had a rough time at the dentist, they might have told you that you need to floss. While many people understand that flossing and using mouthwash is important, very few actually employ it in their daily routine.
It's important to floss and use mouthwash at least once a day to remove plaque from between the teeth and kill germs.
3. Avoid Harmful Food and Drinks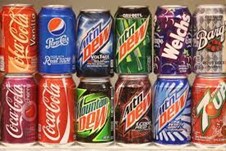 A large part of your oral health has to do with the things you eat and drink. Foods that are sugary and sweet and drinks like coffee or soda are bad not only for your body, but for your teeth as well.
However, we understand that giving up these types of foods and drinks completely isn't always possible. To counteract this, we recommend extra dental care after consumption to help keep your teeth healthy and clean.
4. Use Fluoride Treatment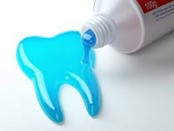 Fluoride helps strengthen your enamel and prevent decay. The best way to incorporate fluoride in your daily routine is to use fluoride based toothpaste and mouthwash to strengthen and clean your teeth at the same time!
5. Visit Your Dentist Regularly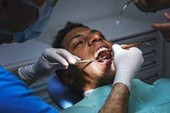 Last but not least, it's important to visit your dentist regularly for check-ups and cleaning. No matter how well you brush, there's always a certain amount of build-up you can't prevent. It's recommended that you visit your dentist at least once a year, so if you haven't seen your dentist this year, now's the time!
If you'd like to schedule an appointment, you can call us at (718) 828-6610 or visit our website parkchestermedical.org!