Did you know that breast cancer is the second most common cancer among females?
Every year, over 250,000 women are diagnosed with breast cancer and over 42,000 lose their lives to it.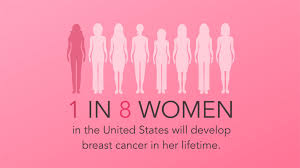 While many people are aware of breast cancer and may know people who have had it, they might not fully understand what breast cancer is and what it may mean for a person's life.
What is Breast Cancer?
Breast cancer is when cells grow out of control inside the breast.
Because there are many different cells in the breast, there are also different types of breast cancer.
However, the most common types of breast cancer are invasive ductal carcinoma and invasive lobular carcinoma, where the cancer starts in the ducts and lobules of the breasts respectively.
These invasive cancers can also start to spread to other parts of the body or metastasize.
What are the Symptoms?
Different people can have different symptoms of breast cancer, while some people may have no symptoms at all.
The most common symptoms include, but are not limited to:
A new lump in the breast or underarm
A thickening or swelling in part of the breast
Irritation or dimpling of breast skin
Redness or flaky skin in the nipple or breast area
Any change in size or shape of the breast, and
Pain in any area of the breast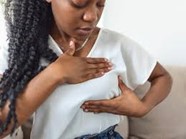 It's important to remember that these symptoms can happen with other conditions that are not cancer.
If you have any symptoms that are worrying you, we encourage you to see your doctor as soon as possible.
What are the Risk Factors?
There are many risk factors for breast cancer that you can't avoid and others that you can!
Some risk factors that you can't change are:
Old age,
Genetic mutations,
Family history of breast cancer,
Having dense breasts, and
Previous treatment using radiation therapy near the chest area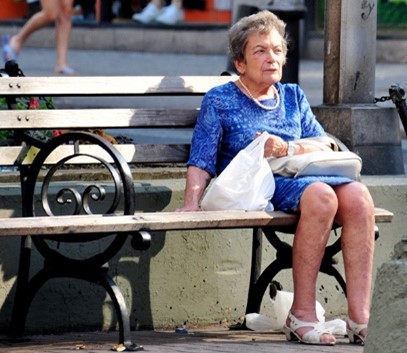 However, some risk factors that you can change include:
Not being physically active,
Being overweight or obese after menopause,
Taking hormones, such as estrogen or progesterone during menopause, and
Drinking alcohol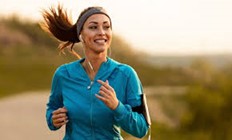 If you believe you're at risk, we encourage you to talk to your doctor about lowering your risk factors and screening for breast cancer.
How is Breast Cancer Caught?
Breast cancer is caught through the use of a mammogram, or an x-ray picture of the breast.
Mammograms scan for early signs of breast cancer and can catch it up to three years before the cancer can be felt!
It's recommended that women ages 50-74, who are at average risk of breast cancer, get a mammogram every 2 years.
Women who are 40-49 years old should talk with their doctor about when to start and how often to get a mammogram.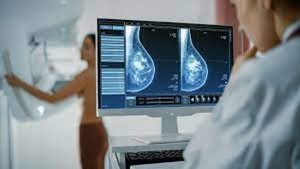 If you are concerned about possible breast cancer, have shown symptoms of breast cancer, or are over the age of 50 and haven't had a mammogram in the past two years, we recommend talking with your doctor for a breast cancer screening.
If you need to schedule an appointment, you can call us at (718) 828-6610 or visit our website parkchestermedical.org!
If you learned something from this blog be sure to share with your friends and family!